Dear Tim,

This is a very busy week at Taylor, with two major events taking place through the E P Wahl Centre and other events and issues going on. Here are some of the highlights.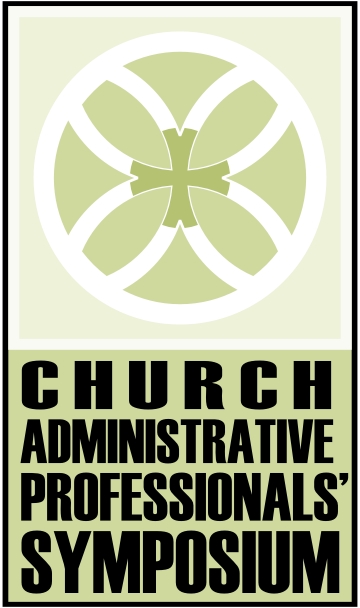 CAPS 2016
Tomorrow we will be hosting church administrative staff at the 2016 Church Administrative Professionals Symposium, or CAPS. This will be a special day of equipping and refreshment -- including workshops and seminars on rental policies, websites and apps, working with boards, responding to crises, and much more. There will even be some fun, with a comedy concert from renowned Christian comedian Leland Klassen!

Click here to find out more about CAPS 2016.
onWORD 2016

This weekend, The E P Wahl Centre and McKernan Baptist Church are presenting the annual onWORD Conference. This is designed to be a unique event -- a Bible conference that is less about doctrine or about the latest book, but is focused on the Bible itself: reading it, hearing it, singing it, and exploring it in creative and memorable ways.

onWORD began as a weekly journey about eight years ago, and this is our 7th annual event. Each time, people tell us how wonderful it has been and we are honored to craft and host a conference with this distinctive approach.

And yet -- attendance is low. We expect about 100 people, but we really believe many, many more people would find this to be a rich and fascinating exploration of the scriptures. Our featured speaker is Rob Loane of VantagePointe3, an author and speaker whose ministry has been significantly influential in the lives of young adults, in particular. Over four sessions, he will explore what it means to be in God's Word, to be changed by it, and to live it.

Other speakers include:
-Dr. Preston Pouteaux (pastor/artist/beekeeper), Chestermere, AB
-Dr. Vern Peters (biology professor), Edmonton, AB
-Dr. Karen Wilk (pastor, author), Edmonton, AB
-Graeme Watt (social activist/storyteller), Edmonton, AB
We've also added onWORD Late Night, a worship experience centered on scripture.

It's not too late to join us: register now for just $49. You won't be disappointed, and we believe that the things you hear and learn this weekend will stick with you for months, maybe years.

To learn more about the onWord Conference and to register, click here:

http://​www.Taylor-Edu.ca/events/onword16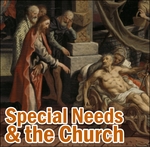 SPECIAL NEEDS AND THE CHURCH
We are heartened to see a good response to our upcoming workshop on how churches can serve those with special needs. You may recall that this is a follow-up to the summer issue of The Bridge, which explored this issue.

Educator and church consultant Jodi Graff will be leading our upcoming event. This will be a fast-paced, information-rich overview of the issue, and we are urging church leaders and ministry teams to join us for a time of interactive discussion and learning.

We invite you to join us for Special Needs and the Church, coming this fall from the E P Wahl Centre at Taylor. The registration fee is just $20, and we hope that you will be able to attend with others from your church, your ministry team, or your family.
---
So -- those are some of the upcoming events that are keeping us busy. What else is happening at Taylor? Please pray with us about the following:

- Taylor continues to work with other partners in the NAB (North American Baptist Conference) towards a joint capital campaign that will help us fulfill the mission that God has entrusted to us. We hear over and over again from supporters that they are encouraged by this new collaborative approach, and we are encouraged by the response. Of course, Taylor's regular budget is significantly dependant on faithful giving by individuals and churches, and our development team is working hard to maintain our regular giving as well as to solicit support for the capital campaign. Please pray with us for God's provision.

-Taylor Seminary students are approaching the mid-point in the Fall Semester, and it is always a bit overwhelming at times to keep up with classes, exams, papers and all of the reading that must be completed. Please pray for our students -- we have about 100 individuals studying with us, and they welcome your prayers.

-We have lost a number of friends and alumni recently, including Dr. Gordon Stork. Gord was a student at Taylor (NABC) in 1980-81 (along with Diane Neumann, who became his wife). He was the Regional Minister for the Northern Plains Region of the NAB, serving churches in Manitoba, Montana, North and South Dakota, and passed away suddenly while attending the meetings of the Manitoba Baptist Association. We share in the sorrow of Gord's passing, and we ask you to pray for Diane and the rest of the Stork family.
---
God bless, and thanks for your continued interest in the educational ministry of Taylor College and Seminary. We are being stretched and challenged in many ways, but we are so encouraged by what we see God doing, and we know that you are an indispensable part of God's blessing to this ministry.

Your friends at Taylor College and Seminary
---
---
Taylor College and Seminary
11525 - 23 Avenue NW
Edmonton, Alberta T6J 4T3
CA


Read the VerticalResponse marketing policy.